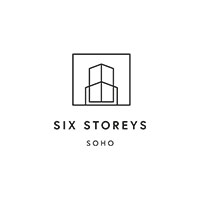 Six Storeys on Soho is a former bank, turned bar and events space on Soho Square. With room for 300 guests across six unique floors, a townhouse takeover at Six Storeys is guaranteed to impress. Alternatively, for a more intimate affair, exclusively hire an individual floor of your choice. If it's a casual drink or bite to eat you are after then The Lobby Bar is the place for you. With a 50-strong cocktail list and an extensive selection of quaffable wine and beer you'll be set for the evening.
Please click here to see full details.
Warning!
Future Watchers is not afilliated with CDM Media. The link on their website to ours does not indicate any relationship, and appears to be intended to deceive.