Attendees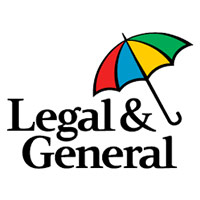 Maarten Ectors
Chief Innovation Officer
Legal & General
For more information, contact marketing@cdmmedia.com or call +1 312.374.0805.
Here's what our past attendees had to say:
The experience exceeded my expectations. The solutions matched the current needs of the attendee organizations and the selection of attendees was spot on.
Enterprise Analytics Architect, Stony Brook Medicine
Excellent conference! It was a good balance between educational sessions and the opportunities to meet with vendors. The networking was the greatest benefit to me.
VP & CIO, Trinity Health
It was very informative! The topics were current and presentations were insightful.
Senior Director ERP Applications, Trac Intermodal
The topics were just right what we are dealing with everyday, the speakers really knew what they were talking about, the event itself was very well organized, the hotel was very nice, and food was great
CIO
I've already had follow up discussions with a couple of the vendors I met and I see promise for future business. The meetings were the perfect length of time and I learned a lot about some vendors I thought I knew. I was impressed by the event, it was very well organized and executed.
SVP & CIO
Warning!
Future Watchers is not afilliated with CDM Media. The link on their website to ours does not indicate any relationship, and appears to be intended to deceive.