Attendees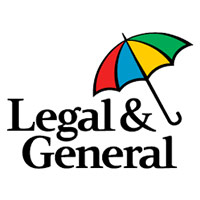 Maarten Ectors
Chief Innovation Officer
Legal & General
For more information, contact marketing@cdmmedia.com or call +1 312.374.0805.
Here's what our past attendees had to say:
Overall it was a good experience and I learned a lot from the attendees. The subject matter expertise and collegiality was apparent and it created a good learning environment.
Corporate Director IS Infrastructure, Penn Medicine
The summit was very valuable with a good common thread between speakers about how data decision making is the new currency.
Associate Vice President, CRM, Warner Music Group
Great event and format with timely topics! A very valuable experience.
Managing Director, Senior Information Risk Officer, BNY Mellon
It was very enlightening to learn how current and future challenges are being faced by the CIOs of the participant companies, as well as the evolution of IT management and how to stay relevant and current in this ever changing environment.
Group IT CC Communications & WAN Manager, Le Creuset
Coming to this conference, I was a little dubious. However this has turned out to be the highlight of the year (in events).
Executive Director
Warning!
Future Watchers is not afilliated with CDM Media. The link on their website to ours does not indicate any relationship, and appears to be intended to deceive.